Meet Al and Joyce--they are the proud parents of a bride whose wedding I photographed two weeks ago. Joyce asked me to take a portrait of the two of them. After snapping the first shot, I asked, "how long have the two of you been married?"
"51 years!"
"Wow," I said, "can you tell me what the secret is?"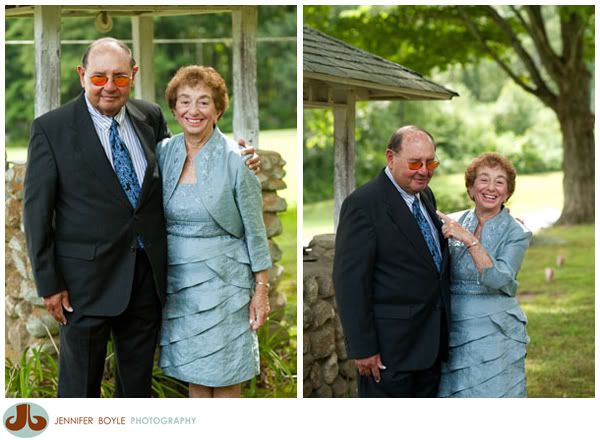 A huge smile spread over Joyce's face, and she answered, "Well, what he always says is.....'lack of communication'!!!"
And I see from her laughter what another one of the secrets is :)
Top right photo shot by
Carolina Rivera